1-on-1 tutoring improves grades and confidence. Your child's tutor will come to your home or work with your child online, at a time convenient for you and your family.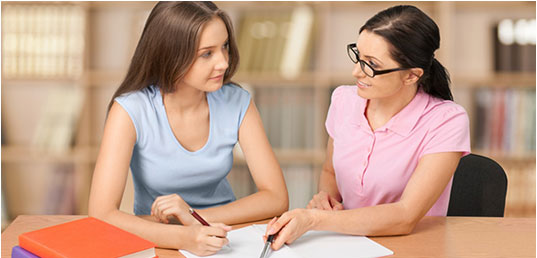 Our experienced tutors provide individualized instruction for standardized tests such as:
Common Core, Regents
 SAT & ACT
"My daughter Kat went from a 50% to 81% in her last two math exams! Her tutor comes to my home and work with her one on one. RJB Tutoring has been working with my kids for the past 2 years. RJB Tutoring is able to accommodate me and my children's hectic schedules. Their results speak for themselves."
"My son's average grades were literally at 40% and after working with the tutor from RJB Tutoring, his average skyrocketed to 80% by the end of the school year, preventing him from going to summer school for a 3rd time. I'm extremely grateful to RJB Tutoring for their support and their tutoring system."
"My daughter was at risk of repeating the 5th grade even though I enrolled her at a tutoring center. The tutor from RJB Tutoring traveled to my home and helped improve her Reading, Writing and Math skills. She passed the grade and this is the only tutoring service I will use from now on."
"I was concerned about my son's performance on the upcoming New York State Common Core Math and ELA exams. The tutor from RJB Tutoring traveled to my home and worked with him. Thanks to the tutor's help, he was able to pass and move on to the next grade. NO SUMMER SCHOOL!"
"RJB Tutoring was very helpful in preparing my daughter for the SHSAT. Thanks to the tutor, I have seen so much improvement in my daughter's academic skills."
"I'm very picky when it comes to who I let in my house or be around my family. The tutor not only prepared my daughter for the SHSAT exam, but served as a mentor to her. I tell all my friends about RJB Tutoring."
"We had such a great experience with RJB Tutoring - a professional staff with great payment options! The tutor provided exceptional strategies and tutoring services to assist our kids in doing well on their SAT exam!"
"My son has been accepted to every university he applied to. Tutors from RJB Tutoring have worked with him for the past few years. They are flexible with scheduling tutoring sessions and their rates are reasonable."
Our PAY-AS-YOU-GO rate for In-Home & Online Tutoring is $85 per hour. You pay that hourly rate for as long, or as short, as you would like to work with us. If you would like to work with us longer, which 97% of families do, our DISCOUNTED PACKAGES along with our Easy Payment Plans are available below.
SAVE up to 30% Off the Pay-As-You-Go rate
No Contract
Free Trial Session
Flexible Scheduling
*We offer payment plans for each of our tutoring packages. In order to offer this service, a service fee is included with each installment. Therefore, the total amount is less if you make a one-time payment.
Frequently asked questions